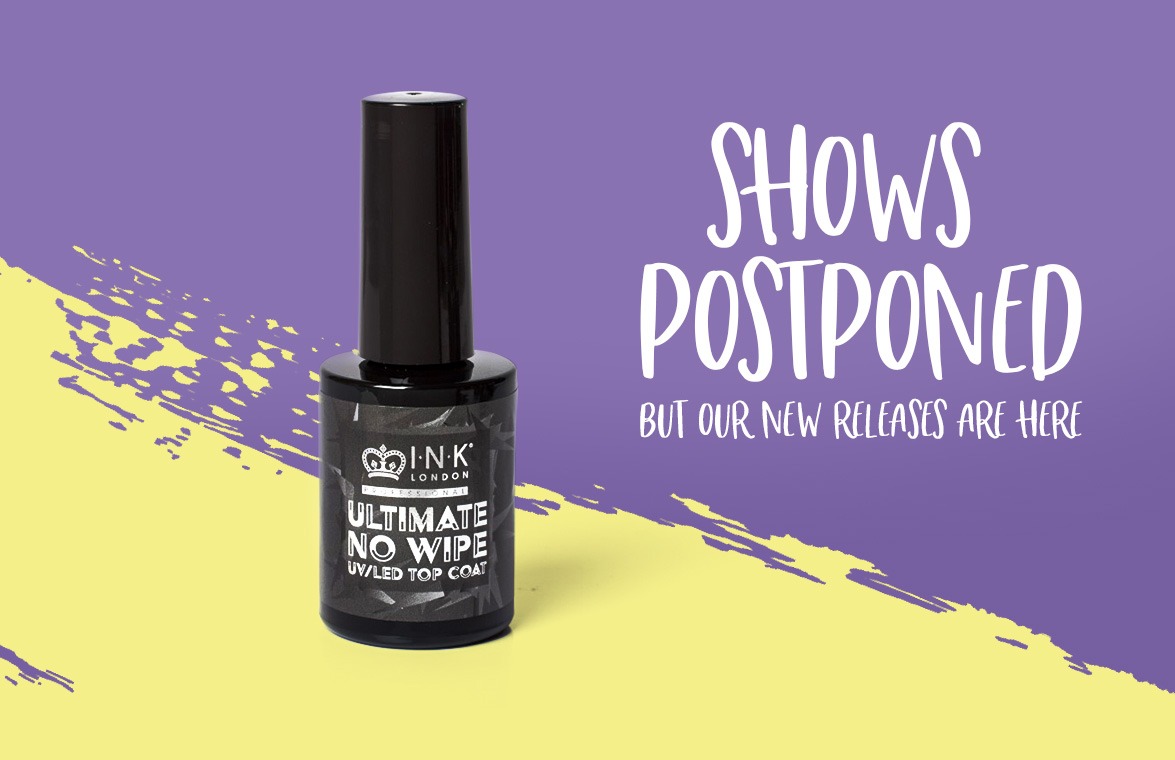 INK is due to exhibit at Glasgow, Excel (London), Birmingham, Olympia (London) & Manchester. All shows with the exception of 'Olympia' have now rescheduled to new dates. The new dates set by each respective organiser are available to view on their web pages and we will attend them all. However, I would advise against making travel arrangements at this stage as we feel they will more than likely be postponed yet again.
Provided all goes well there will be some new releases scheduled at the end of the month….to brighten up your day a little we decided only yesterday to release 1 of them now!!!
Previously we had great success with PRO FINISH over hard gels/acrylics and Megaflexi over xLac & iLac (wasn't suited to all nail types).
'The Ultimate NO WIPE' top coat brings the best features of both previous products together in one bottle whilst eliminating any of the negatives. Feel free to contact any of the INK Educators to ask how good this really is, rarely is a product sent to such a large group of professionals and all of them concur that it is the best no wipe ever seen!
Increased shine longevity
Non-yellowing
Advanced shine
Acetone resistant
Increased flexibility (non-cracking)
Enhanced durability
For use over xLac, iLac, Acrylink, JELLY PRO, Gel Paint, 3D Gel Cream, iJel, SOBIAB, SYNC...all INK London systems.